Ballarat Hindu Temple and Cultural Center
Donate
Bank: ANZ
Account Name:
BALLARAT HINDU TEMPLE AND CULTURE CENTRE
BSB: 013516
Account Number: 308152537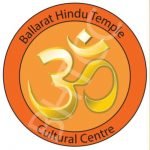 Current Status
The committee is currently trying to acquire a land big enough to accommodate the temple, a cultural center, and associated services. We are in the process of exploring various options and locations in and around Ballarat for the land.
In parallel, various cultural events are also being organized during Hindu festivals which would serve as community events and fundraisers.
Any progress would be updated in this space as soon as it happens.
Previous Events
previous events organized by the BHTCC
Hindu party welcome in Ballarat | Photos

POPULAR Hindu festival Ganesh Chaturthi kept a focus on welcoming everyone in the community for a party on Sunday...
Ballarat community welcomed to Hindu celebration
Ballarat's Hindu community are extending a welcome to the public in an event organized to celebrate one of their best-loved deities...
Our Sponsors
SS Traders - Indian & Asian Groceries
Curry Star Indian Restaurant - Ballarat Central
JM Builders Ballarat.
Contact Us:
For sponsorship or other:
President: Raja Dwarakacharla
Secretary:  HariKrishna Menta
Treasurer:  Dr Jeyanthi Kunadhasan
Email: ballarathindutemple@gmail.com
Visit us: [Address]